Premium option for various business needs
UNV LCD video wall are widely used in industries and business scenarios from shopping malls to meeting rooms, control rooms and more. The seamless design delivers accurate content and provides immersive viewing experience. The modern look can blend into the environment, bring convenience and enrich visual experience.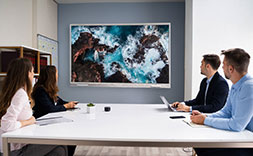 Meeting Room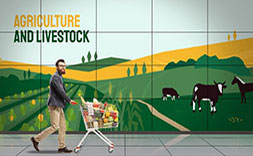 Supermarket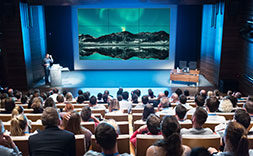 Lecture Hall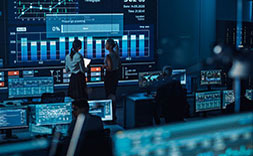 Monitoring Center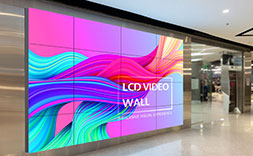 Shopping Mall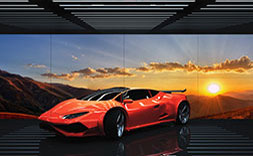 Enterprise Showroom
Seamless large screens with ultra-narrow bezel
Extreme-narrow 3.5mm/1.7mm/0.88mm bezel-to-bezel width creates a seamless picture, opening endless possibilities for designing a captivating visual experience.

Brilliant content from any angle
BOE ADS panel technology enables better control of liquid crystals, which in turn allows the screen to be viewed from virtually any angle. Wide viewing angles mean content is easily visible even if viewers aren't standing directly in front of the display. Audiences can get clear details and vivid colors regardless of where the screen is located.

Vivid image for all time
Anti-glare LCD panel is used to reduce the intensity of reflected light, improve light transmittance and contrast. Under any indoor conditions and any time in a day, it can maintain excellent display effect.

Enhanced image performance
Our advanced picture enhancement technology ensures all content are clearly delivered.
The image enhance mode improves color saturation and contrast, lightens the dark images, while not missing any details.

Support eye protection mode
The backlight source of a LCD screen contains blue light, it has short wavelength and high energy. Watching for a long time will make people's eyes tired. UNV LCD video wall supports eye protection mode, which adjusts the color temperature through a specific algorithm to reduce the blue light emitted by the screen to achieve the effect of eye protection.

Advanced presentation, simplified operation
Daisy chain design through HDMI ports enables the display to present content on multiple screens without an external video processor.(-C model excepted)