Face-detection auto focus technology
By owning pioneer AI face-detection auto focus technology, our PTZ camera can clearly focus on faces in seconds.

Light automated correction
Support multiple image algorithm includes HDR, images can automatically adopt to various scenarios. Even in the backlighting scene, we can still ensure the attendees have natural complexion.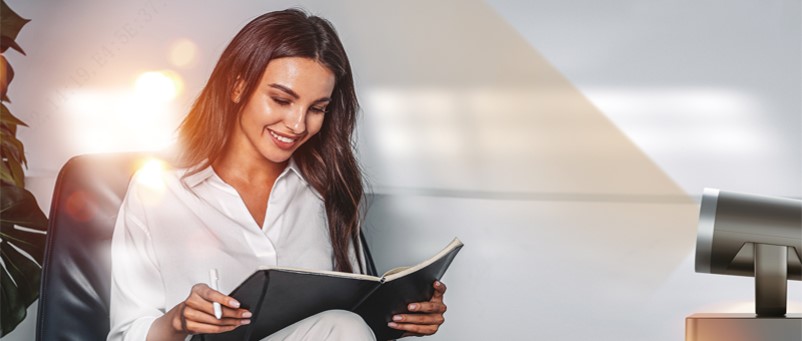 AI noise cancelling
By learning thousands of common meeting rooms' noises, we can now not only eliminate steady noises such as air conditioner running sound within 1 second, but also can filter the unsteady noises such as mouse clicking sound.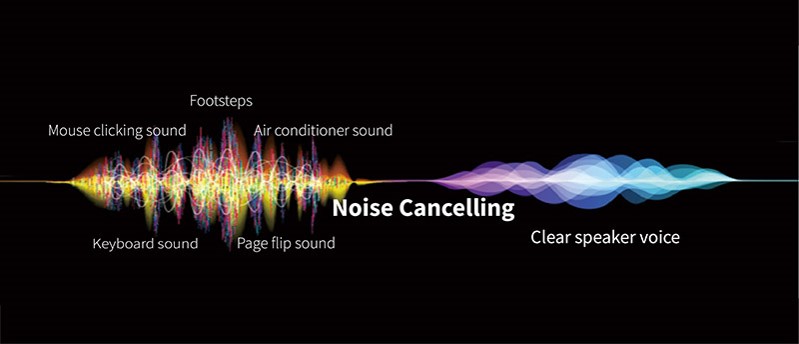 Face to face communication experience
We support clear semantic, echo cancellation, AGC and anti-reverberation algorithms, so that we can have the optimal full-duplex effect and make the remote meeting just like face-to-face talk.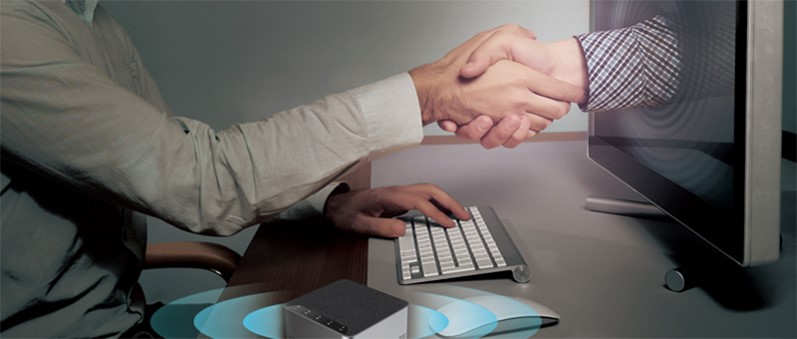 Unimagined pickup range
The industry-leading daisy-chain technology makes our device support 5 units cascaded, so that to evenly pickup sounds all over the meeting room.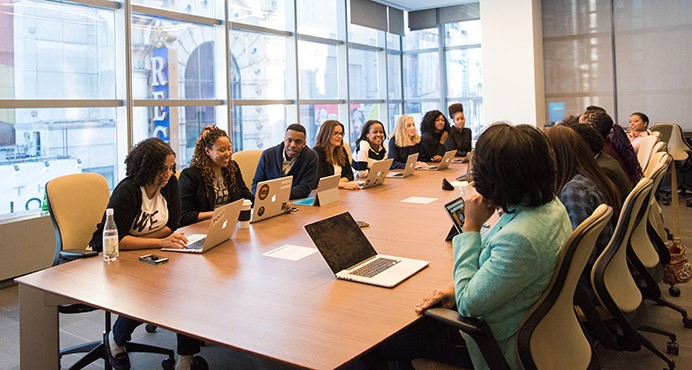 Easy-to-use
The full line of UNV video conferencing devices supports USB plug and play without any driver. And also supports all mainstream third-party cloud conference platforms, including Zoom and Microsoft Teams.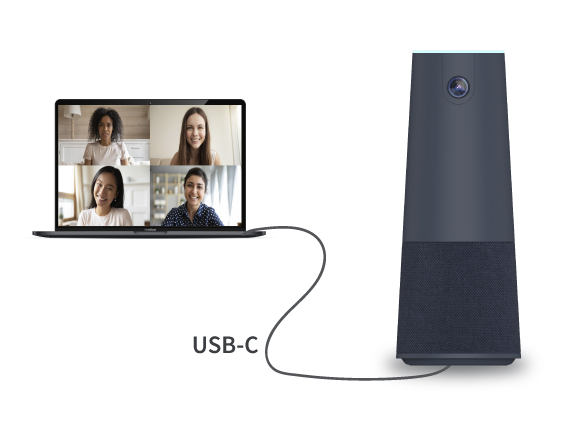 Intelligent tracking
Built-in AI algorithms support speaker tracking, auto framing and close up group which make the meeting alive.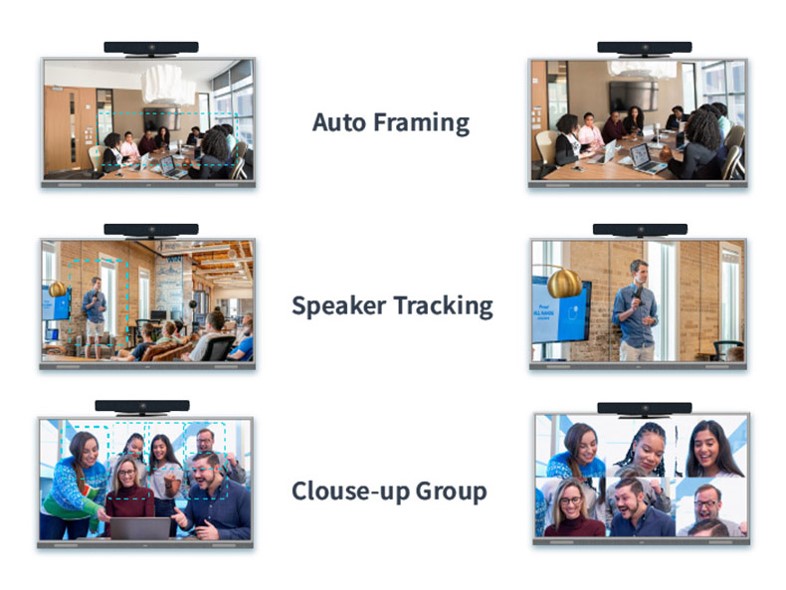 Area sound pickup
The area sound pickup algorithm protects users' privacy in noisy office environment to the greatest extent.