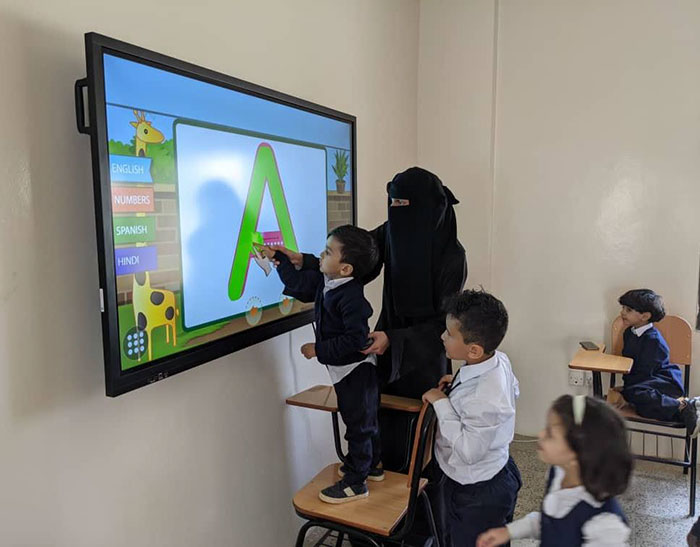 Background:
Al-Amal International School, established in 1997, is focused on the Kg-Primary-Secondary education in Yemen.
Solution Highlights:
1. UNV MW3575-T 75 Inch Smart Interactive Display brings better educational experience.
2. All in one system: Integrated projector, computer, speaker, TV, writing board and PAD in one device.
3. 4K Ultra HD display and smooth writing.
4. Easy connection. Simple to save.