Collaboration in work
In the traditional conference room, people use equipment like computers, projectors, display screens and various cables for content sharing, which usually makes the environment quite messy. UNV InstaHub makes content sharing and brainstorming fluent and convenient. It introduces new style to enhance the conference efficiency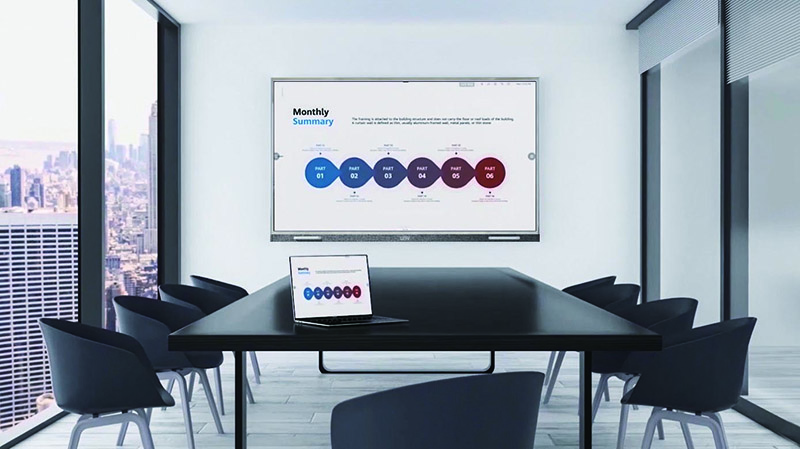 Inspiration in teaching
With instant content sharing and writing, UNV InstaHub creates a flexible teaching environment. Combined with pre-installed teaching software, teaching quality are greatly improved.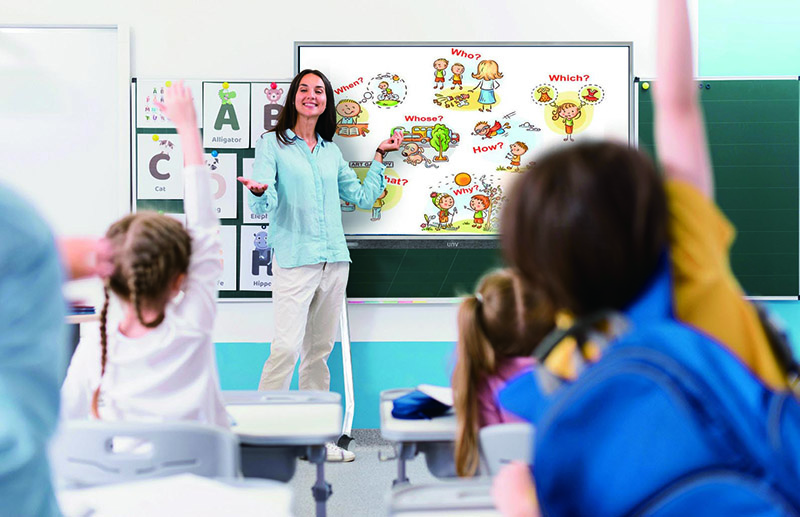 Real writing
Zero bonding craft brings real writing experience.
There is no sense of distance between the screen and your finger or the touch pen nib.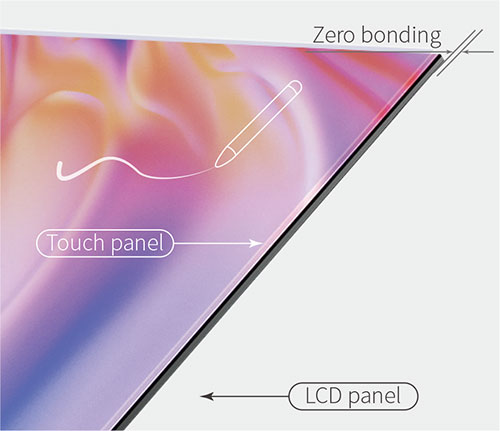 Spark ideas
The touchscreen makes it fluent to write, modify and save. Let the learning and collaborating more engaging and productive.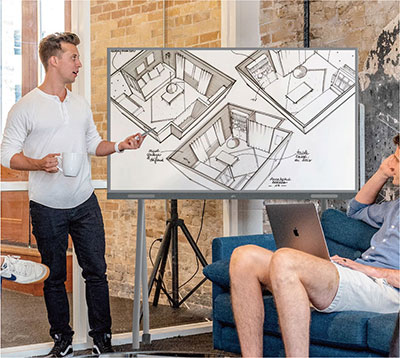 Get started easily
Master the InstaHub in 1 minute with the easy & friendly UI just like Android phone. Upgrade easily with OTA online automatic system.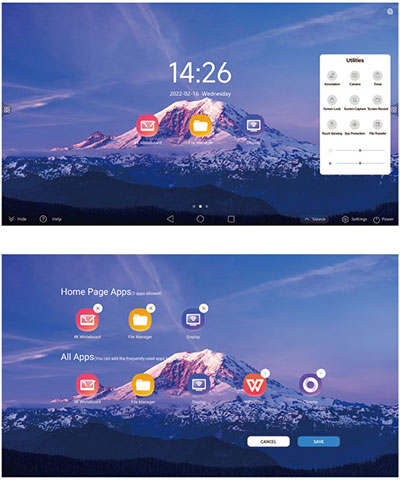 Tap to share content
Share photos and documents wirelessly on the big screen via PC, smart phones and PAD (up to 4 devices simultaneously): with InstaHub built-in 2.4G&5G Wi-Fi and Bluetooth.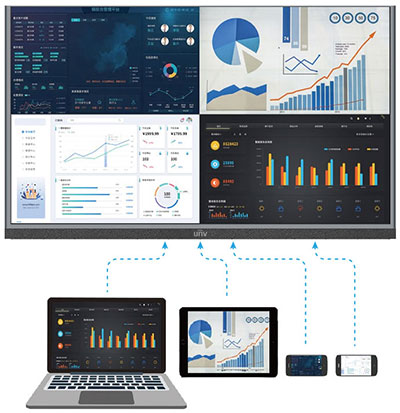 Captivating audiovisuals
Ultra-narrow and equal-width bezel, 93.6% ultra-high screen-to-body ratio; 4K & zero bonding brings better brightness, contrast and color accuracy.
Dual-channel and six-array speakers, high-quality surround sound, full coverage of treble and bass.

Elegant design
The brand-new appearance design is concise and generous, wrapped with round and anti-collision metal frame. The bottom speaker is covered with checkered fabric, which is dust-proof. Lightweight mobile stand integrates perfectly with the screen.